TerraFirma Software
Under the guidance of
Alberto Rigau
, myself and several colleagues worked to rebrand the Puerto Rico-based GIS start-up, TerraFirma.
We began with a series of logo sketching sessions based on discussions with the clients. They were inspired by the MIT Media Lab branding. We also determined that including the word "Software" in the title would help distinguish the company.
After working through the identity system, we worked on layouts for the company website on Figma.
Collaborators:
Molly Mills, Jeff Wilkinson, Amanda Williams, Brogan Williams, Jacob Williams
Hi-fi Website Prototypes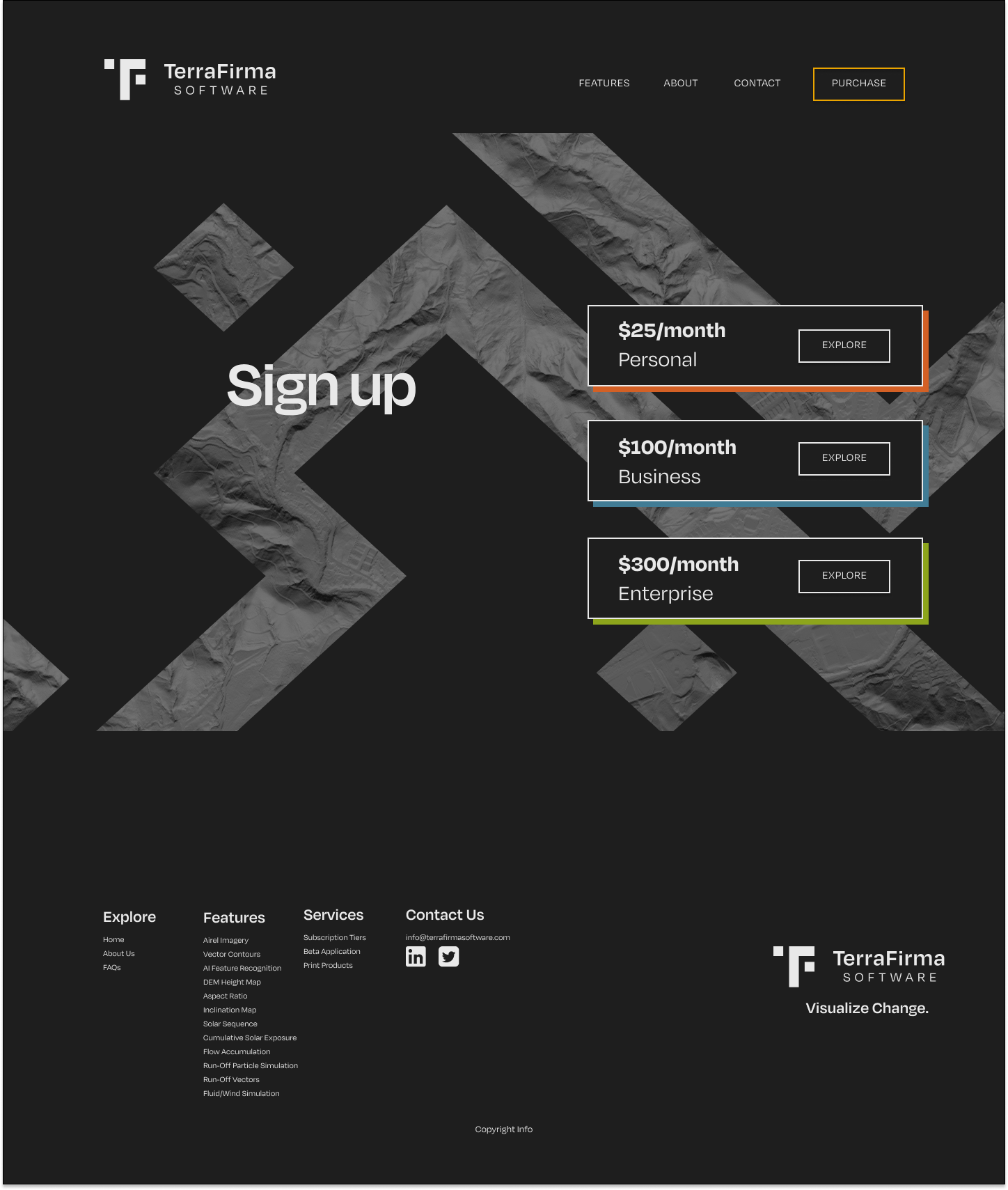 Brand in Context
Logo Exploration (unused stuff)